WELCOME TO MOMENTUM
Expect us to be ready for you. We think our Guests are VIPs and we want to show you the VIP treatment. Our Volunteers will direct you to preferred parking and be ready to give you a tour, help you find a seat and answer any questions. We also recognize that not everyone is up for the meet and greet during their first visit. No pressure, we just want you to feel comfortable and know our team is ready to serve you.
We have gatherings at First Assembly of God in Pensacola on Saturdays at 5p as well as Oriole Beach Elementary in Gulf Breeze and Navarre High on Sundays at 9 and 11a.
Experience live music and helpful messages, plus your kids will love all the energetic environments for birth to 5th graders! Wondering what to wear? Clothes! It's what's inside that matters most to God — and us!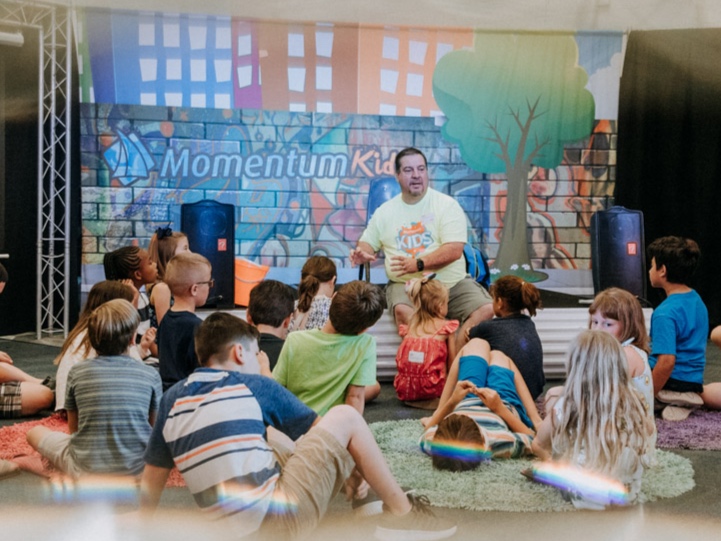 VIP Treatment
When you visit Momentum for the first time, we consider you a VIP! That means you'll get the VIP treatment from the moment you enter our parking lot to the time you leave.
Everyone Welcome
No matter what stage of life you find yourself in, there is something for you here. That goes for the entire family, too! This is a safe place for those you love.
Wear Clothes
That's about the only rule we have when it comes to dress code. You will see everything from cut-off jeans to ties. It's what's inside of you that is most important to us (and God).
Powerful Music
Expect music at Momentum to be fun, energetic and full of life. We seek to honor God through powerful music, so get ready to sing! Need ear plugs? We have some for you!